"THE ART OF RUBBER STAMPING" CRAFT INSTRUCTION BOOK They're easy to learn yet produce sophisticated results on cards. NEW, IN SHRINK-WRAP, ON SALE NOW! 50% OFF!
by SUZE WEINBERG
Sterling Publishing Co, Inc, 2000; Soft cover; 132 Full Color Pages; Publishers Price: $17.95/ $27.95 Canada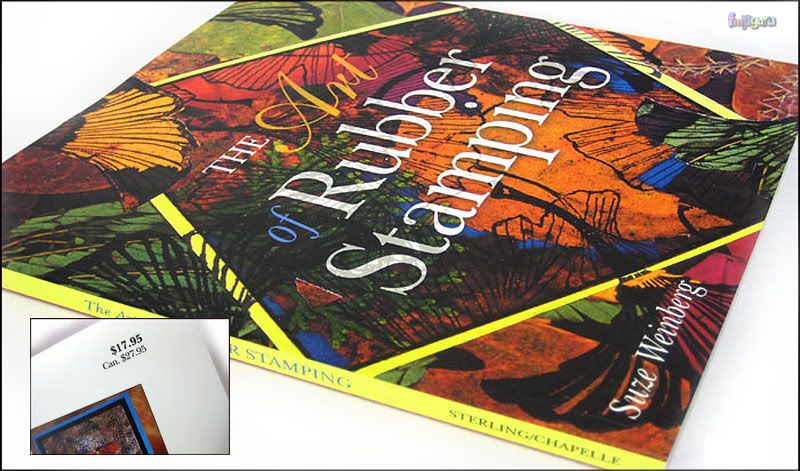 see it here for $14.36
If you're ready to take your passion for rubber stamping to the next level and crave a new challenge,
try these innovative techniques – you'll use them again and again, on everything you make, from gift-wrap to scrapbooks.
---
Take cheesecloth out of the kitchen and onto the crafting table for crating dynamic patterns.
Combining a brayered background with colored tissue paper or garden leaves can be spectacular,
especially if you develop an attractive layout, color-copy it, then stamp directly onto it
---
Paint with blender pen and dry pigment powder, add shimmer with gilding,
or fill in the open areas of your stamped image with dimensional products like colored glitter glue.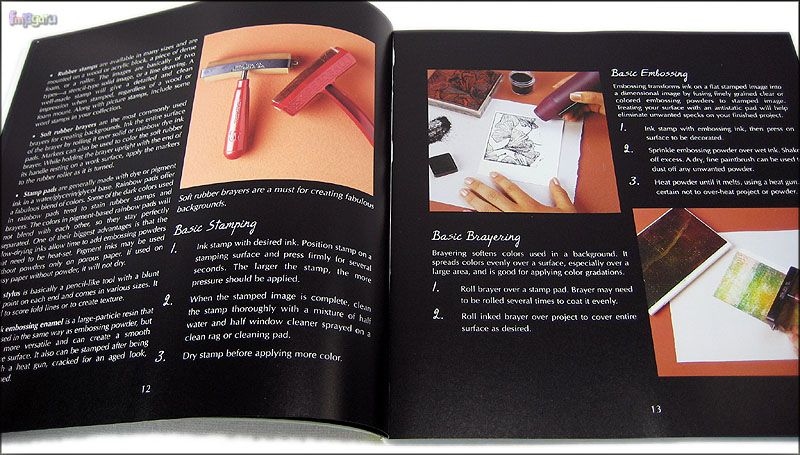 * Alcohol Inks * Fusible Webbing * Salt * Waxed Paper * Plastic Wrap
* Cheesecloth, Brayer with Torn Paper
* Tissue Paper * Marbled Metallic Markers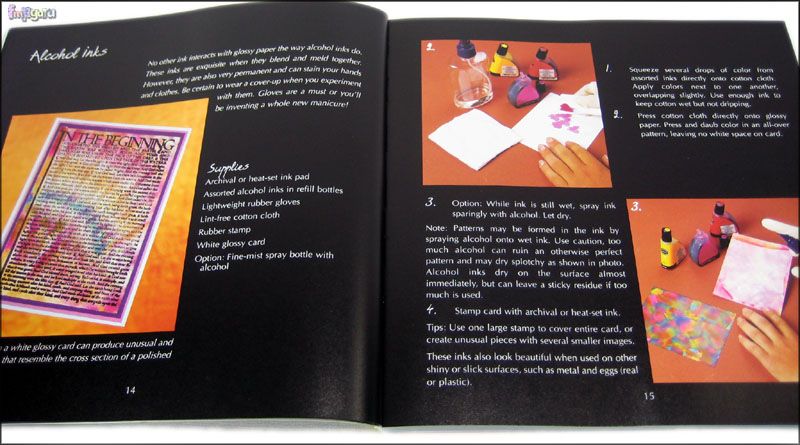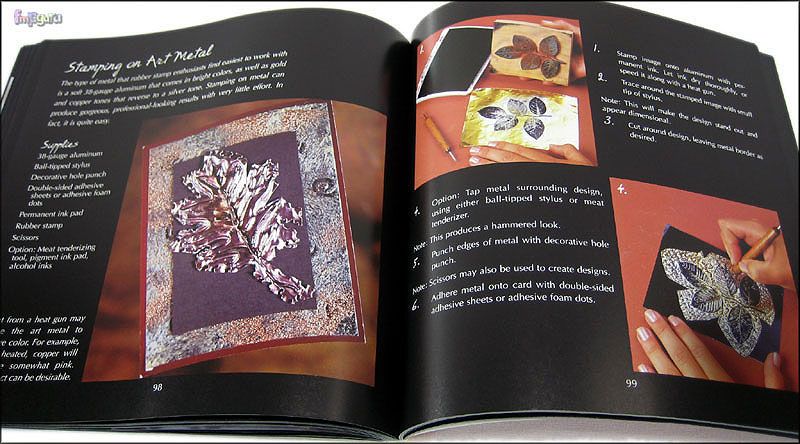 * Thick Embossing Powder on Metal * Thick Embossing Enamel & Shrink Plastic
* Thick Embossing Enamel & Shelf Liner, Pearlized Fabric Paint * Soot.
* Metallic Markers with Dye Ink Pad & Brayer
* Spray Webbing * Moldable Foam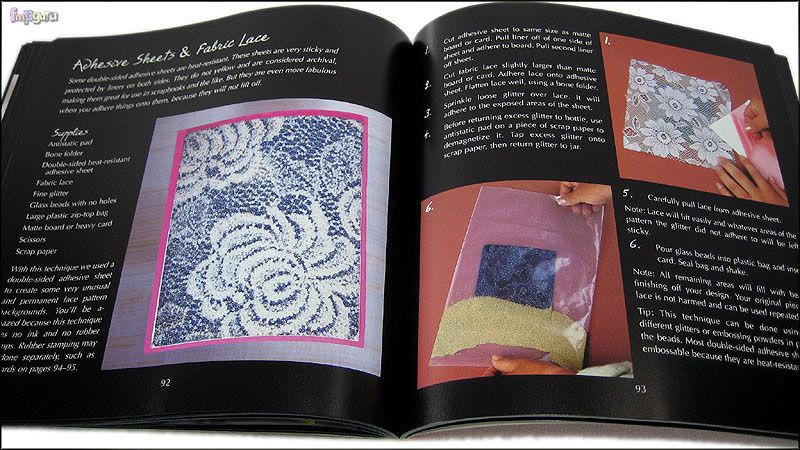 * Brayer Resist * Hidden Color Embossing Resist * Brayer Resist with Archival Ink * Ink Pad Color with Embossing Ink * Painting with Blender Pens * Embellishing with Glitter Glue * Paper Gilding
* Backgrounds in a Bottle, Metallic Markers with Brayer
* Metallic Markers with Plastic Wrap * Liquid Leather
* Pigment Powders & Embossing Ink
Hundreds of Full color photos will excite your creativity and take your breath away...
* Adhesive Sheets with Fabric Lace * Embossing with White Powder and Pigment Powder
* Stamping on Art Metal * Thick Embossing Enamel
---
A resist method will have you working with embossing, markers, and dye ink.